Great temperature control performance, small footprint: with our Voltacoolers.
Powerful temperature control units make it possible to test batteries and other HV components under a wide variety of conditions. They can be used to precisely adjust temperature control circuits in a vehicle or provoke extreme temperature gradients. The challenge: to accommodate a wide range of temperature control performance in a single unit that takes up as little space as possible on the test bench and consumes as little energy as possible.
In the meantime, different versions of our temperature control units can be found in use in test laboratories all over Germany. Convince yourself of their high utility and practical suitability - the result of years of experience gained from our own test operations.
Intelligent design. Intuitive operation.
Our Voltacoolers are noted for their high power density and compact dimensions. But that's not all: their sophisticated design and simple operating concept transform them into genuine plug & play units. Modbus integration and touchscreen control mean short training times and fewer operating errors.
Our modular devices are suitable for the dynamic heating and cooling of battery modules or entire vehicle batteries. And if our standard configurations are not enough, then simply contact us. We will be happy to develop the right unit together with you.
Proven quality

Used throughout Germany

Practical

Developed by the testing laboratory for the testing laboratory

Intelligent design

High power density with compact dimensions

Intuitive to use

Self-explanatory operation (plug & play)

High energy efficiency

Despite extreme performance capacity

Service & Support

Maintenance & calibration can also be booked as an option
Temperature control units for complex testing
Our product portfolio offers compact solutions for the high-performance temperature control of all types of DUTs.
Voltacooler VC4.1

Efficient temperature control of cells & modules

One cooling circuit
Water- or air-cooled
Space-saving installation
Automatable

Voltacooler VC40.2

Powerful battery pack temperature control

High performance, small installation space
2 independent control circuits
33.6 kW rated power
Compact Euro pallet size
Hi, I'm Marvin. How can I help you?
Do you have questions about our temperature control units? Or are you looking for an experienced partner to develop a unit that meets your very individual requirements? Please feel free to contact me directly. I am eager to hear your ideas!
Marvin Leitmann
Your product development specialist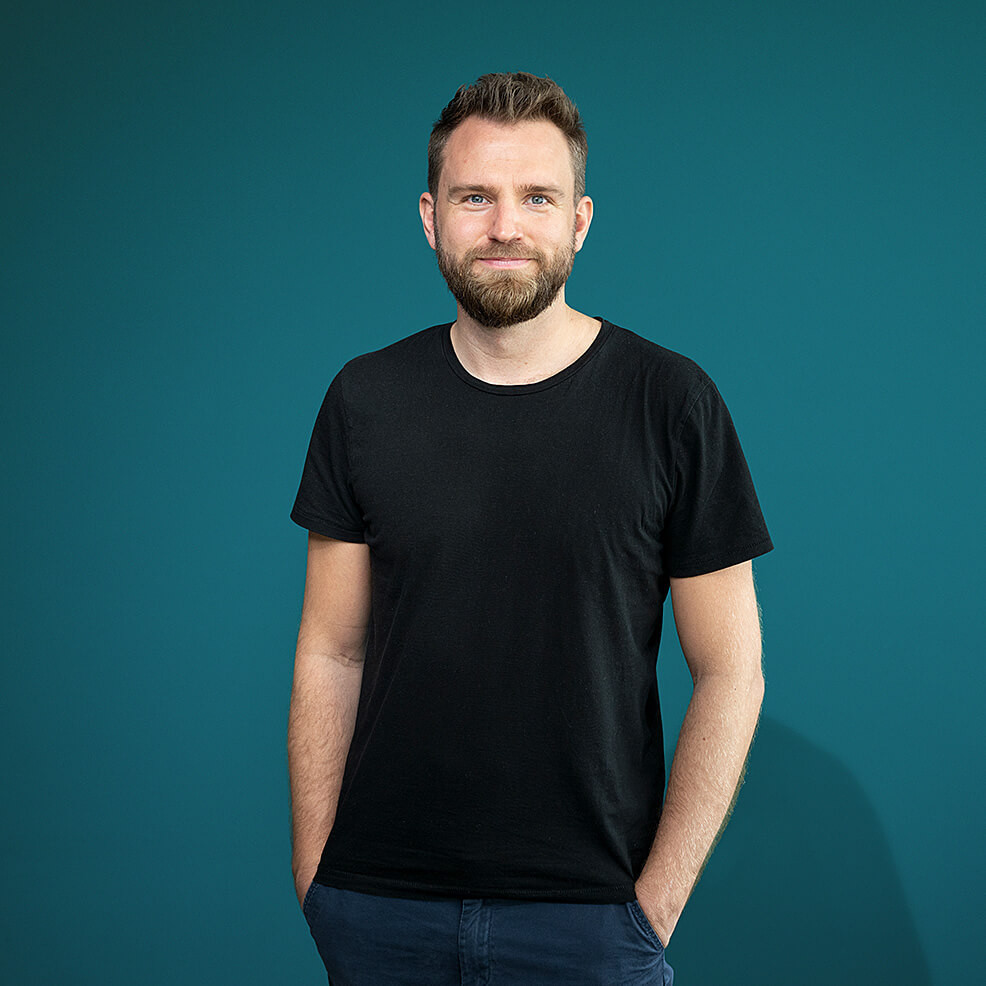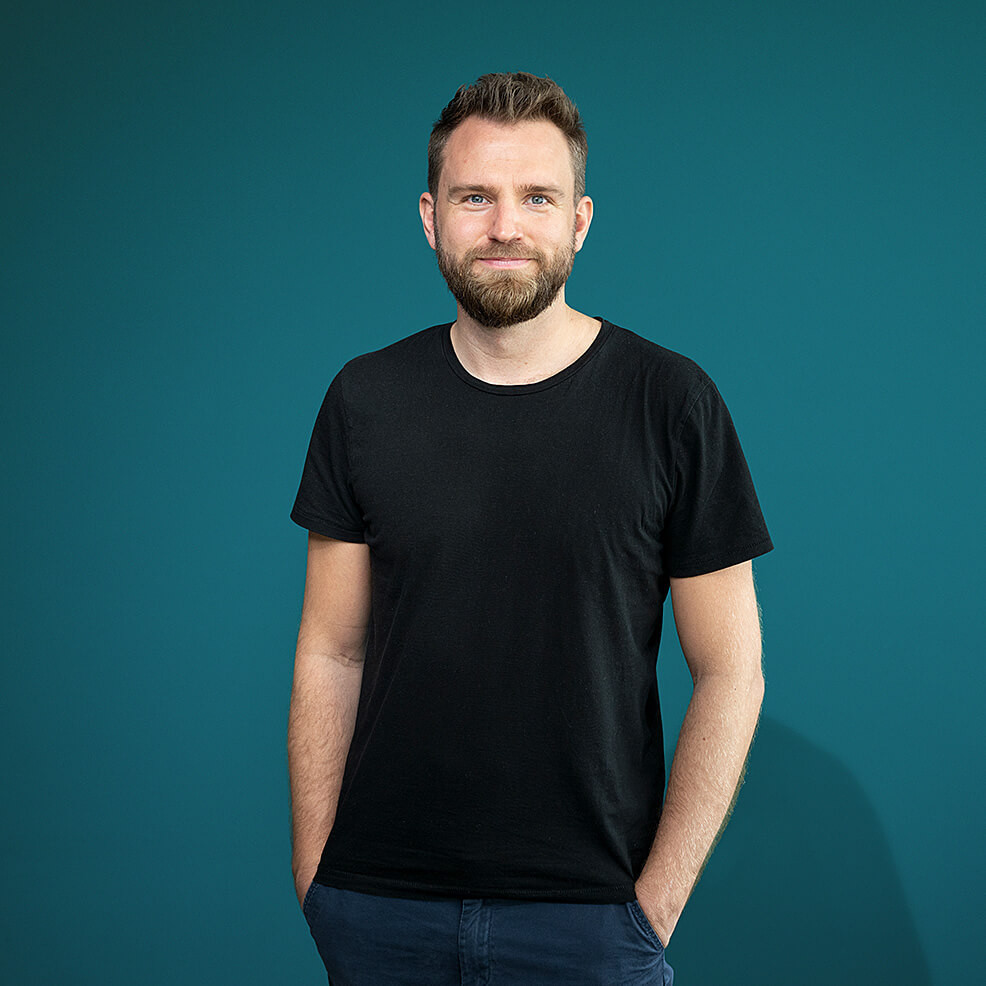 Service and support? Included on request.
Take advantage of our service offering: We take care of the maintenance and calibration of your temperature control units. Our specialist staff will be happy to assist you and also help you with the procurement of accessories and spare parts, if required.
More about maintenance & calibration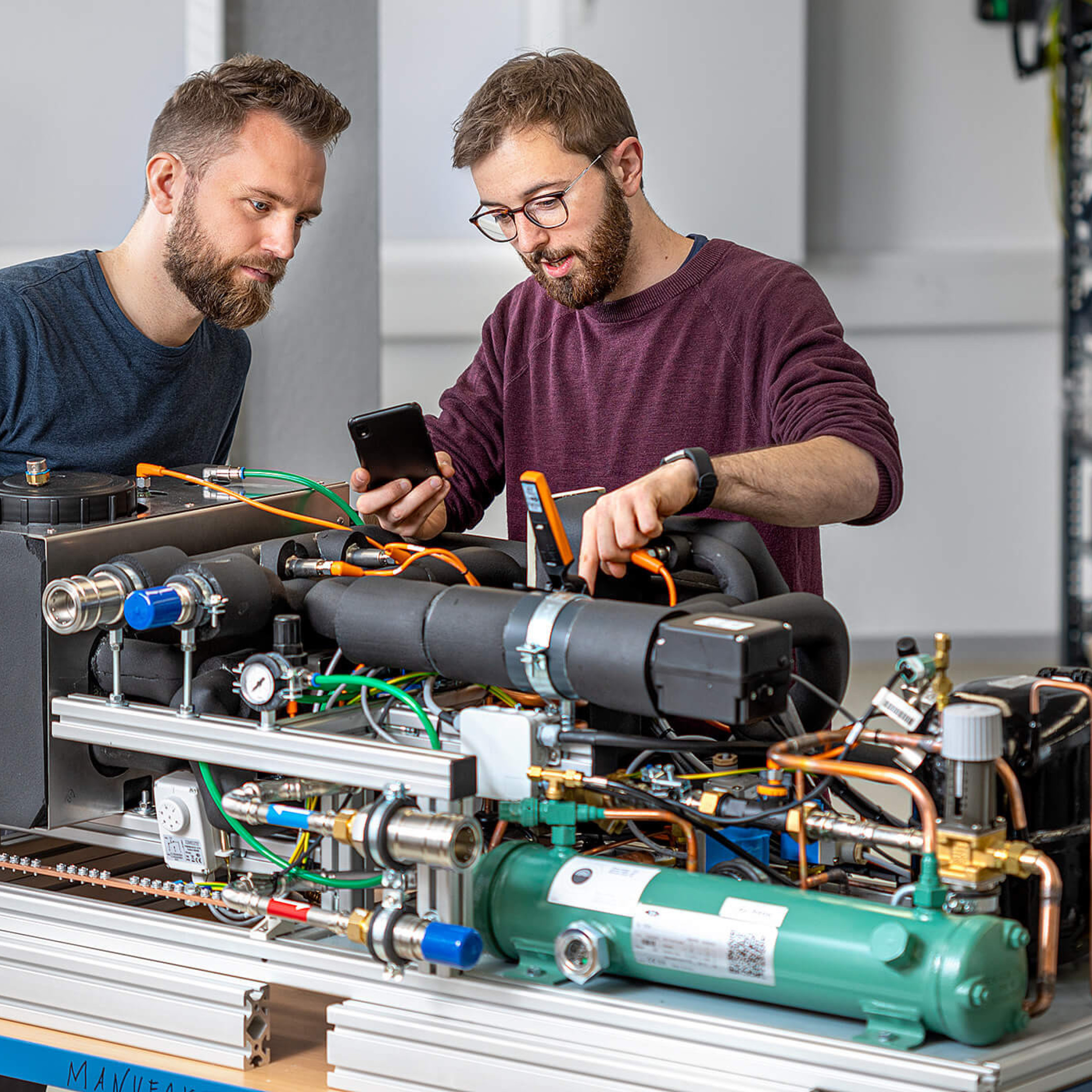 Further Offerings
Module Testing

Test a wide variety of battery modules – with or without using additional technology for measuring individual cell voltages, cell temperatures and force and displacement measurements, with any type of cooling concepts.

More on module tests

Cell Contacting

Cell contacting systems that combine easy handling and robust design with flexibility and high contact quality – developed for the demands of the test laboratory.

To the contact systems

DUT Handling

More convenience for your routine testing: these product developments close exactly those gaps that regularly cost you a lot of time and energy in the testing laboratory.

To DUT handling