KSR-150: Contacting round cells reliably and reproducibly.
The KSR-150 allows you to contact cylindrical cells of different formats reliably at a high current. A smart mechanical design and high-quality materials ensure a high level of convenience and robust durability.
The contacting system was designed in our own test facility for safe contacting with consistent quality under the highest loads. We incorporate our experience into the development on an ongoing basis. This is one of the reasons why the system is so easy to handle. It can be adjusted with little effort and therefore facilitates particularly fast changing of OUTs. 
If several test channels need to be contacted, you can scale the KSR-150 based on the test dimensions of the test chamber. The system can also be expanded to accommodate even larger cells. When used as an adapter, the KSR-150 allows cylindrical OUTs to be contacted on the KS-600 contacting system.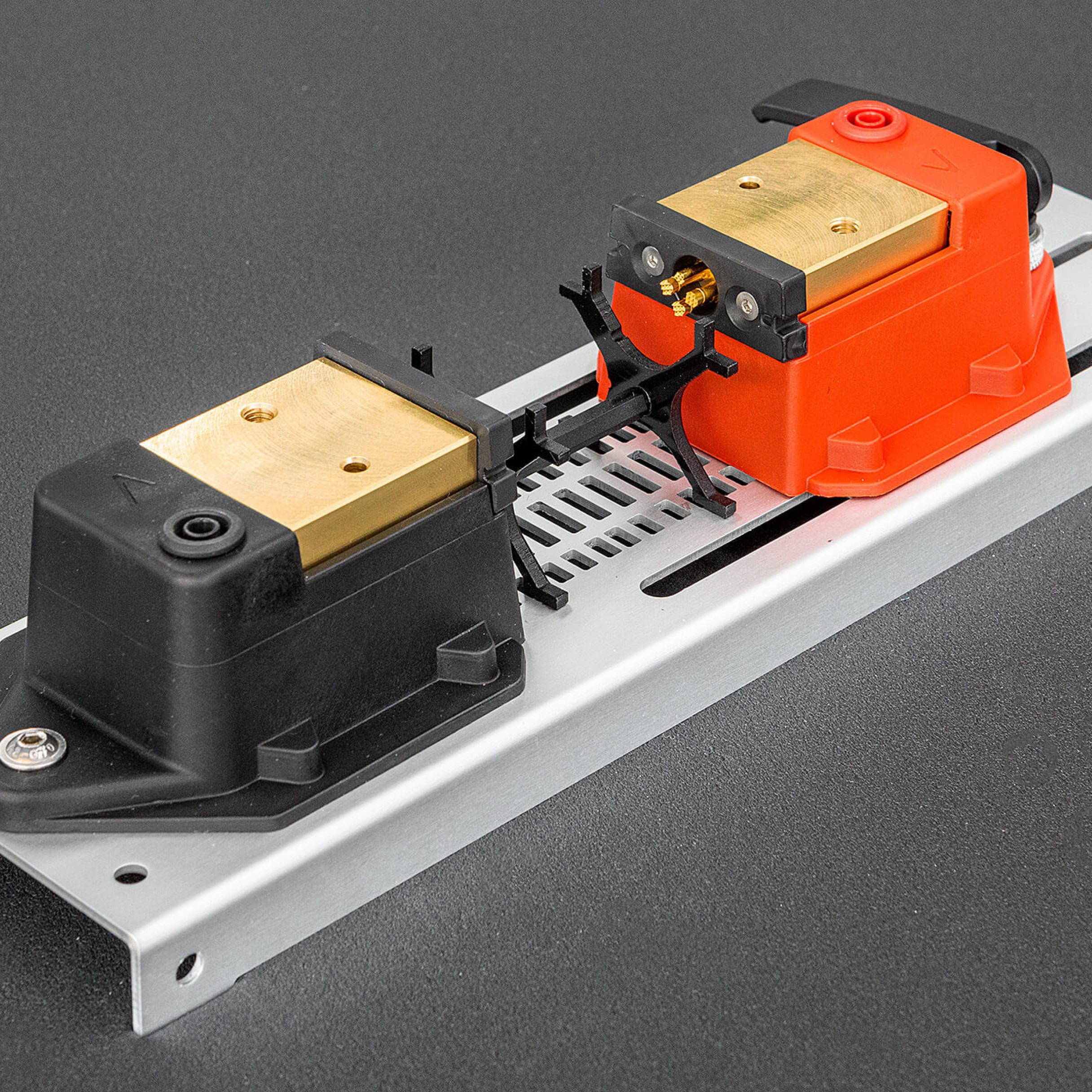 Time-saving

Quick OUT changeover possible

Reliable

Even under difficult test conditions

Variable

Suitable for several cell diameters

Easy to use

Simple, understandable principle

Optionally extendable

For additional cell sizes

Robust

Durable thanks to the use of high-quality materials
Features at a glance
KSR-150
Contact round cells safely and reproducibly at any time – even under difficult test conditions.
Designed for excellent contact quality
Practical quick-release clamps, a cell holder designed for various different diameters, cleverly positioned connectors and exchangeable, insulated test probes ensure highly convenient use and short set-up times.
Extendable and combinable
Our KSR-150 can be used as an adapter for round cells on our KS-600. We offer our KS-150-LR extension to accommodate cells with a diameter of up to 60 mm.
Scalable to meet your needs
Scale the KSR-150 according to the number of test channels and chamber size required (the images show example configurations).
Technical Specifications
| | KSR-150 |
| --- | --- |
| Ampacity [const.] | 150 A |
| Temperature range | -40 °C … +80 °C |
| Cell holder | Ø 18, 20, 21, 26 mm |
| Optional extension: | Advanced cell formats |
Hi, I'm Marvin. How can I help you?
Whether you need more details on the KSR-150 or are looking for a creative, experienced partner to tackle your very specific challenges: Just contact me directly. I will be happy to advise you.
Marvin Leitmann
Your product development specialist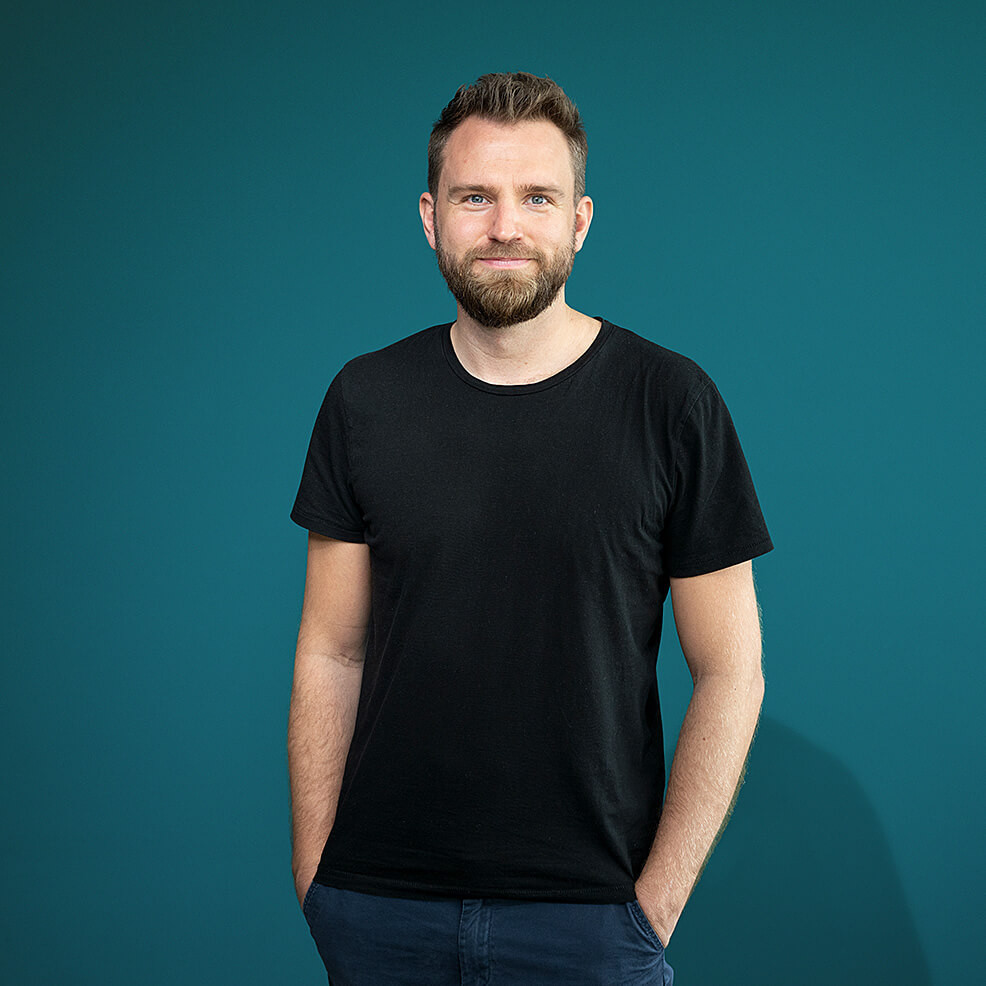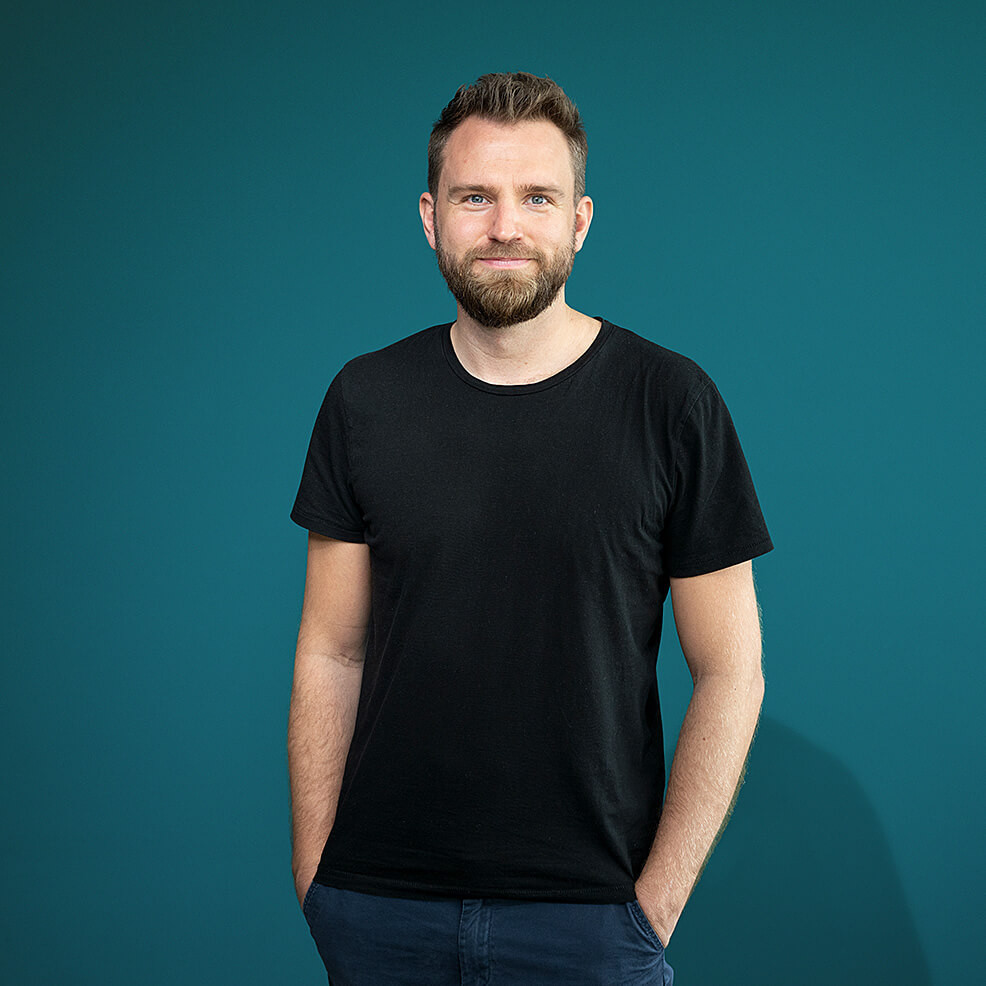 More Products
KS-600

Contacting prismatic cells

Flexible, compact, efficient
Other cell types per adapter
Scalable according to need
Single installation

KSR-150-OS

For round cells with one-sided tabs

Reliable & fast
150 A current rating
Robust quality
Extendable, scalable

DFS

For signal lines

Convenient interface
Simplifies cabling
Individually configurable
Temperature measurement, communication and much more
Further Offerings
Service

Our knowledge is your advantage: Provide your team with the qualifications they need to handle test equipment and HV systems. We advise you on all aspects relating to your testing laboratory and take over the maintenance and calibration of your instruments.

To the services

Testing

In our state-of-the-art test labs, we test the energy storage systems of the future. Discover our vast test bench capacities and our comprehensive portfolio of normative and individual tests.

To the testing

About Voltavision

Our vision: technology in harmony with people and nature. We work towards this goal every day - with expertise, creative vision and exciting, new ways of working.

More about us